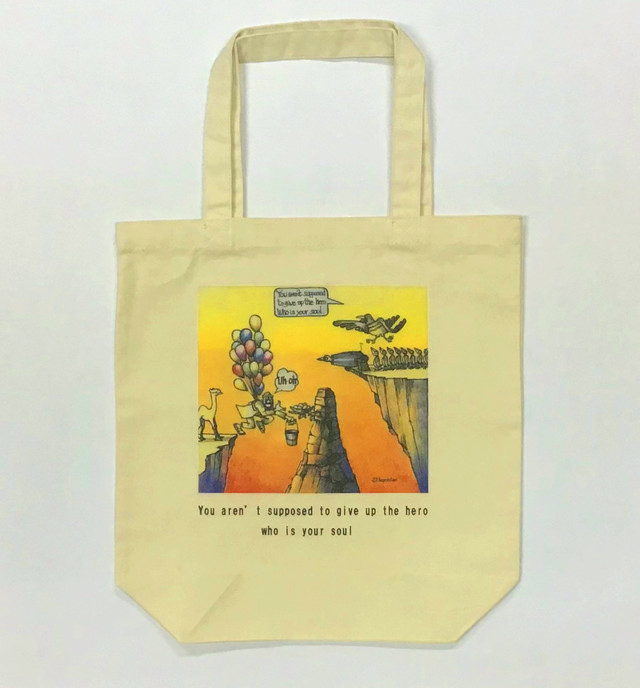 Tote bag 「Don't give up」 Size : M
Tote bag of Jean-Pierre Anpontan

Title :「Don't give up」
Size : M W 360mm × H 370mm × D 110mm / 10L
Material : 100% cotton


Speech balloon words
You aren't supposed to give up the hero who is your soul.
Friedrich Wilhelm Nietzsche


A journey story woven by a slightly foolish king and a wise partner camel.
Comically depicted, this work sometimes goes to the scorching desert and sometimes to space in search of an "oasis of mind."
Camel words are the quotes and sayings of great men, and are fun art works with a story that heals what you see and makes you smile.
Add to Like via app
Shipping method / fee

Payment method